Daring Greatly Art Workshop-April 30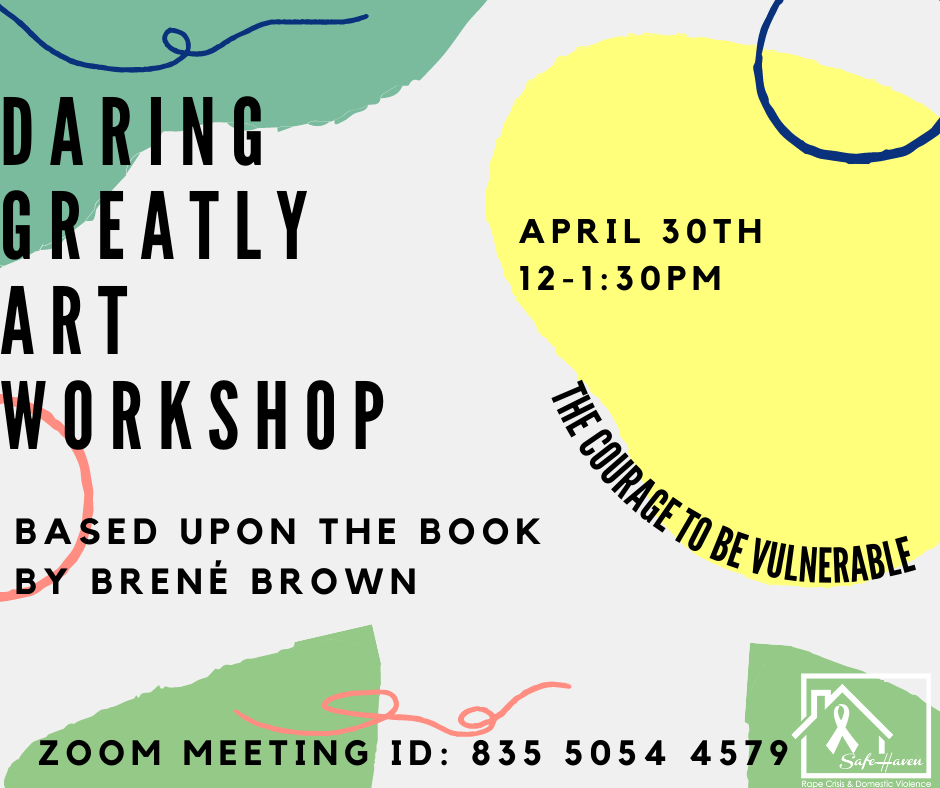 Daring Greatly Art Workshop, based upon the book by Brene Brown, will be held on

April

30th 12-1:30pm.
This workshop highlights the importance of vulnerability in our ability to live authentically and wholeheartedly. According to Brené, "to dare greatly means having the courage to be vulnerable. It means to show up and be seen. To ask for what you need. To talk about how you are feeling. To have the hard conversations."
Zoom meeting ID is 835 5054 4579 and Zoom Link is