Rape Crisis Domestic Violence Safe Haven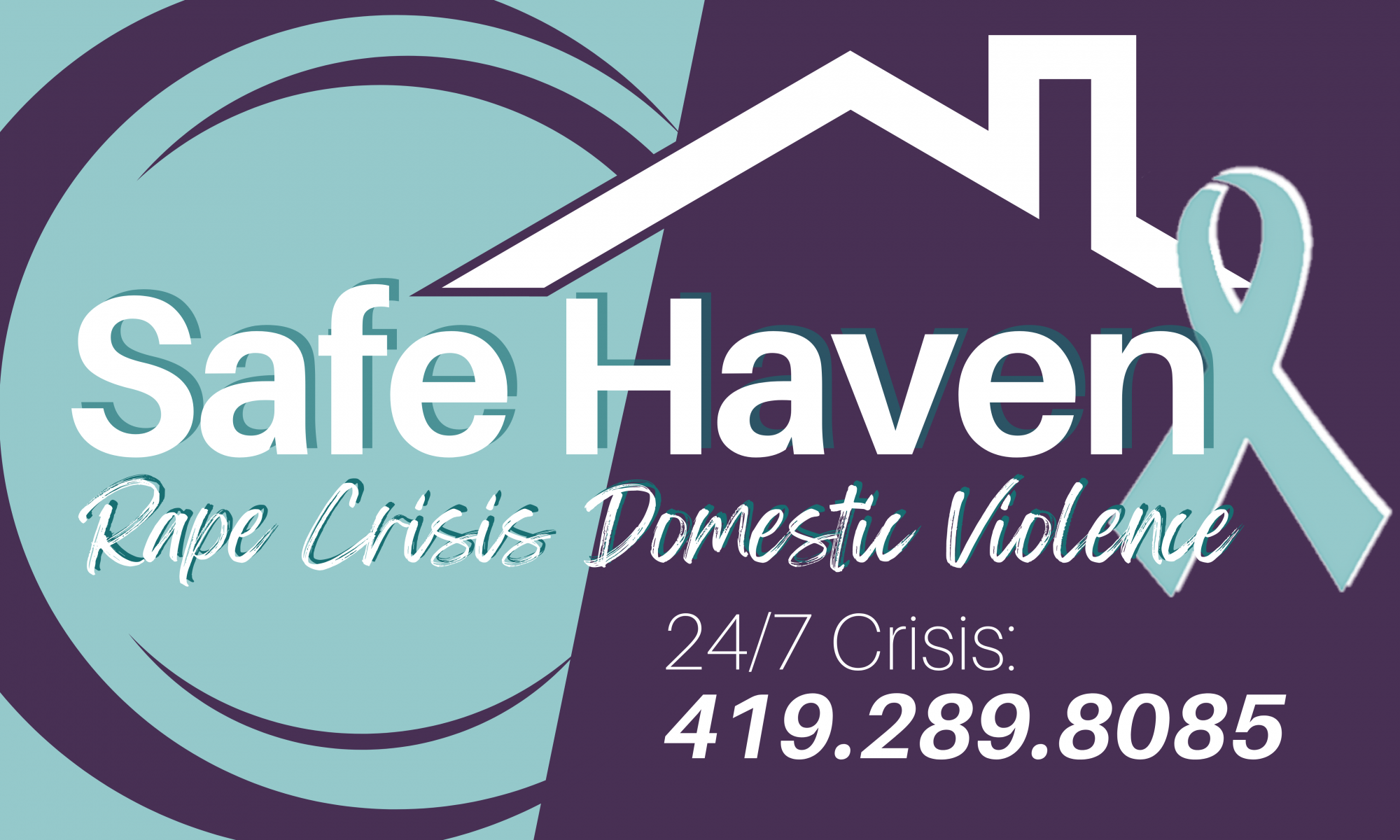 Safe Haven provides prevention, intervention, support, and advocacy to victims of domestic violence, sexual assault, intimate partner violence, and stalking in Ashland County 24 hours a day, 365 days a year. Programs include: 24 hour hotline, emergency shelter, case management, court advocacy, hospital advocacy, campus advocacy, support groups, individualized safety planning, resources and information, outreach, and prevention education.
You're Not Alone
In the event of domestic violence or sexual abuse, you are not to blame. Safe Haven takes the time to listen to your story, because be we believe you. We are on your side. We accept people of all ages and genders, races, and identities without judgment.
If you are a survivor
Get to a safe place and call someone for help.
Call or meet with an advocate. Our office can be reached at

419-282-6097 or our 24/7 hotline at

419-289-8085.
We can meet you somewhere safe. If you feel as though you cannot come to us, one of our trained advocates will meet at a neutral, safe place
We'll figure out where to go from here. Next steps in this process can be scary. Our biggest priority is your health and safety. We'll work with you to figure out what's next.
Get the support you need. We stand by you and help you lead a healthier life as you get the care you need.
If you or someone you know has experienced domestic violence, you are not alone. Contact us via our 24-hour crisis hotline at 419-289-8085 to speak with a trained advocate or visit safehavenofashland.org for more information. If you are in immediate danger, please call 911.
Our program is a member of the Ohio Domestic Violence Network and Ohio Alliance to End Sexual Violence and considered a Rape Crisis Center in the State of Ohio.
The Safe Haven program is funded in part by United Way of Ashland County.